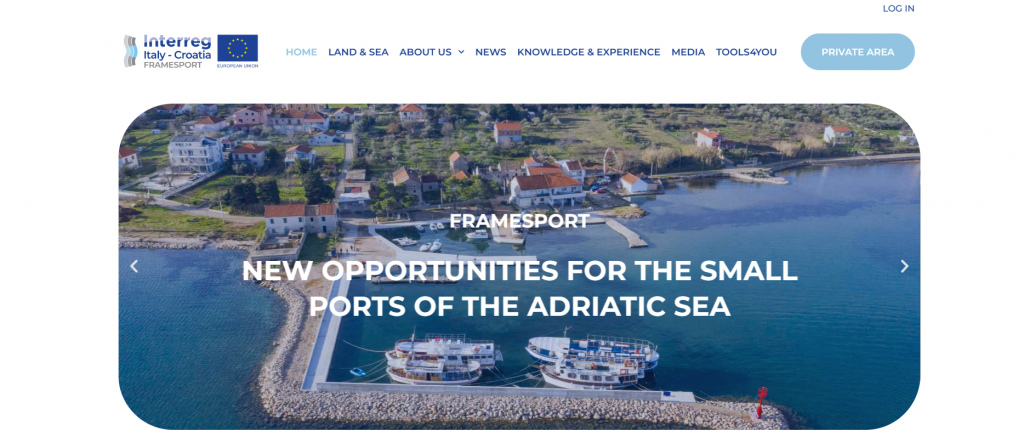 Framework initiative fostering the sustainable development of Adriatic small ports.
FRAMESPORT project performs a coordinated initiative supporting an integrated and sustainable development of small ports in a strategic perspective, thus allowing them to be pro-active socio-economic drivers of the development in the Adriatic coasts.
The tailor-made ICT platform collect and systematise relevant key data on small ports to be shared as starting point of any further development.